Solicitors in Cockermouth, Cumbria
Brockbanks Solicitors offers cutting-edge legal services in Cockermouth, Cumbria.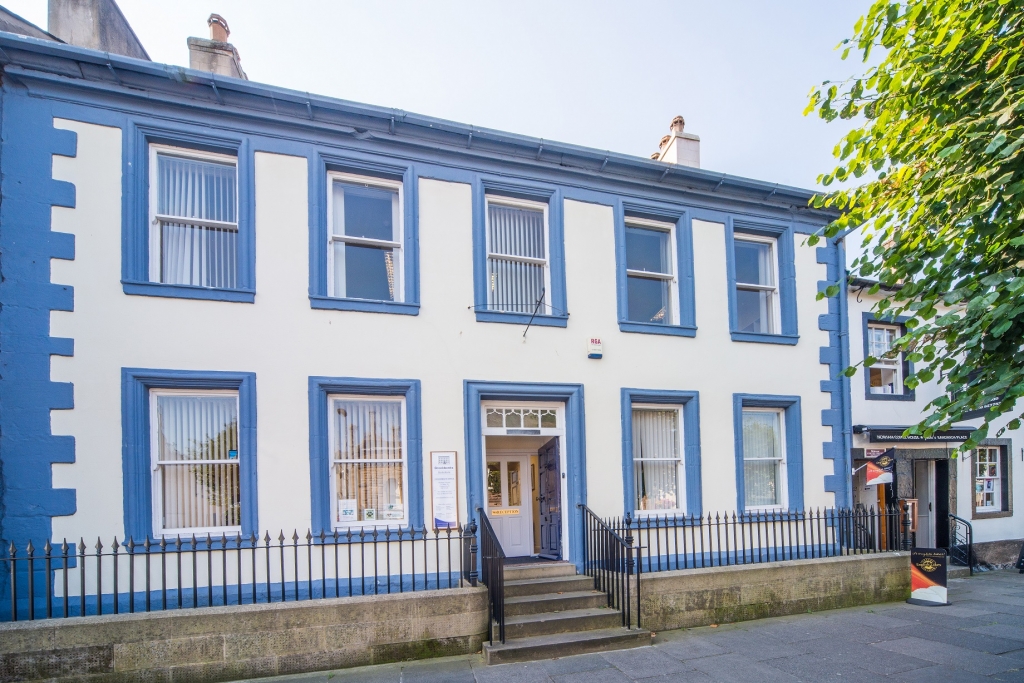 Our Cockermouth Office
Whether you are facing a complex legal issue pertaining to your thriving business or simply need guidance on a personal family matter, Brockbanks Solicitors offers cutting-edge legal services. With our compassionate and professional approach, you can trust that your case will be handled with the utmost care and attention. If you are in need of a personal or business law service in Cockermouth, contact Brockbanks Solicitors.
Our Cockermouth Location
Our Cockermouth office is located in the small market town of Cockermouth, Cumbria, in the northwest of England. It is known for its picturesque setting, with the River Cocker running through the town and the Lake District National Park nearby.
Cockermouth has a long history and is home to a number of interesting landmarks, including the Wordsworth House, the childhood home of poet William Wordsworth and the Castlerigg Stone Circle, believed to date back to the Neolithic period and one of Britain's best-preserved stone circles.
How to Drive to Us
Our Cockermouth office is located two blocks from the River Cocker on vibrant Main Street in the Norham House, surrounded by exquisite fisheries and pubs. From the South, take the M6 at Junction 40 and A66 through to the fourth exit at the roundabout for A5086. At the second roundabout, take the second exit onto Main Street, where you will find our blue-and-white building on the right.
From the North, follow A595 and A66 to the second exit of the roundabout to Low Road, then continue to the second roundabout, where you will take the second exit to A5086. At the final roundabout, continue straight onto Main Street.
Take the Train to Us
The nearest railway station to Cockermouth is Penrith. Penrith is on the West Coast main line with service from London, Birmingham, Manchester, Preston, Lancaster, and Glasgow. From Penrith station, you may take a connecting bus available every hour. The main service is X4 and X5 from Penrith to Workington via Cockermouth.
Reputable Personal Law Solicitors
Brockbanks Solicitors is a respected law firm in Cockermouth, Cumbria, known for our expertise in matters of personal law. Our firm's team of highly qualified solicitors has a wealth of experience in a variety of personal law sectors, including divorce and separation, child custody and support, wills and probate, and beyond.
Expert Business Legal Services
Brockbanks Solicitors has a reputation for providing high-quality legal services to our clients in Cockermouth, Cumbria. We are dedicated to helping you navigate the legal process with confidence. Don't hesitate to reach out to our solicitors for the legal guidance you need today!
Visit With a Legal Expert
If you would like to book an appointment to visit us, our address is as follows:
Norham House,
71 Main Street,
Cockermouth,
Cumbria,
CA13 9JS
Speak With an Experienced Solicitor
To make any enquiries, book an appointment, or find out how we may be able to help you, you can contact us through the following:
Email: info@brockbanks.co.uk
Telephone: 01900 827222
Fax: 01900 827755
Send us an Enquiry
If you would prefer us to contact you, please fill out the enquiry form: